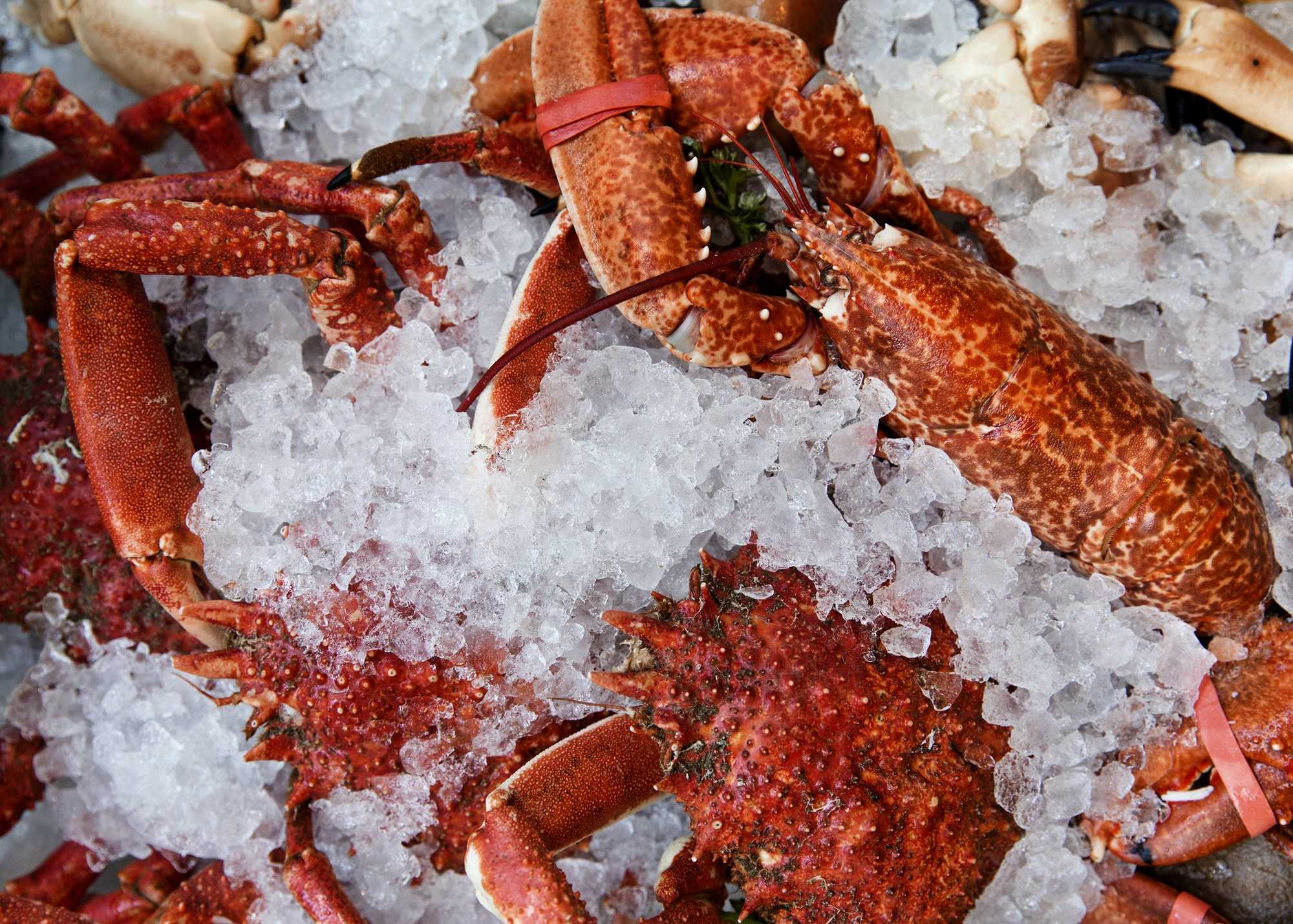 Grand Carte
Sardinian Menu
Grand Carte
With its seafront location, the Pescatore Restaurant offers the best seafood, freshly caught with unexpected combinations for a unique culinary experience.
HORS D'OEUVRES
Steamed lobster salad - 40
with fennels and San Marzano tomatoes coulis
Fresh amberjack tartar - 30
on prawns carpaccio and light salad
Burrata cheese - 40
with marinated red prawns, bottarga and balsamic vinegar pearls
Smoked salmon with its garnishes - 35
Beef carpaccio - 32
with pepper, rosemary and fig slices
Caprese salad - 30
with buffalo's milk mozzarella, date tomatoes and fresh oregano
Raw seafood plateau - 70
served on crushed ice
Oysters - 6
price per piece
FIRST DISHES
Fisherman's Bouillabaisse - 32
with fish and shellfish
Delicious spiny lobster risotto - 60
not included in the Dine-Around promotion
"Mezzelune" stuffed pasta - 30
with fish, fresh Peretta cheese and prawns ragout
Spaghetti with seafood - 25
Homemade maccheroni pasta - 40
with lobster and saffron from Turri
Pumpkin cream - 25
with small filets of red mullets
MAIN COURSES
Fisherman's fried fish - 40
Baked sea bass fillet - 45
in squids and clams stew
Catch of the day - 15
Price per 100 gr
Spiny lobster Catalan style - 25
Price per 100 gr
not included in the Dine-Around promotion
Lobster and scampi of the Mediterranean - 20
Price per 100 gr
not included in the Dine-Around promotion
Baked vegetables spit - 30
on peas cream
Beef fillet - 45
with three peppers
Veal chop - 45
with diced cappers, sage and lemon
DESSERTS
Lemon tartlet - 14
with pistachio ice-cream and extra-virgin oil drops
Champagne parfait - 14
with white peach coulis
Traditional tiramisù - 14
La seadas - 14
Traditional Sardinian dessert with cheese filling and honey topping
Prices indicated in Euro
Service charge and VAT included
Sardinian Menu
Sardinia is an island of mountains and the sea, home to shepherds and fisherman which enrich the Sardinian kitchen and provide it with a wide variety and unique dishes. From bottarga, an air-dried roe and other delicious sea food to traditional cold cuts, Sardinia has it all. And we regard it as our task to spread this rich kitchen with its unique flavors to our guests.
From the Island
Breased octopus - 24
with summer vegetables
Sardinian cold cuts and typical cheeses - 26
with green tomato jam
Fregola pasta - 26
with clams stew and vegetables brunoise
Malloreddus pasta - 22
with lamb ragout, ewe's milk cheese slivers and mint
Lamb cutlet - 35
scented with myrtle and Gallura's herbs sauce
Sliced dentex - 35
on mashed potatoes with dill sauce
Prices indicated in Euro
Service charge and VAT included
Il Pescatore
Located At Porto Cervo 07020Costa SmeraldaIT
+390789931624
Currently closed

Re-opening for summer 2018